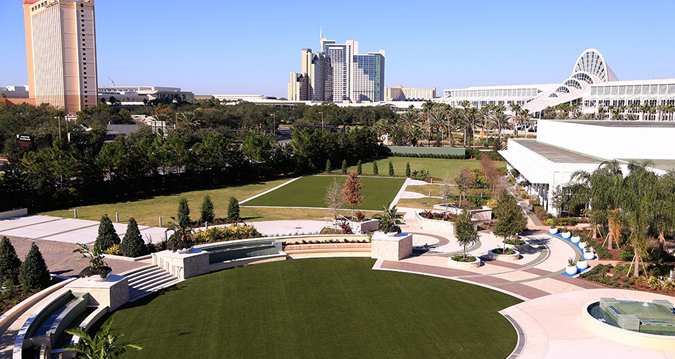 Our ceremony will take place on the lawn at the Promenade of the Hilton Orlando. The ceremony will begin promptly at 5:00pm. Don't forget to allow enough time for parking and walking across the property to the promenade.
Our event will be black-tie optional, which means pull out the fancy suits!
Adults-only reception means you can party it up, and we provide the babysitting!
Open bar, amazing food and a gorgeous venue will make for a fantastic evening
Not staying over? We've helped with reduced valet fees when you arrive
If you want to book a room, do it quick! We can't guarantee rates the closer we get
Oh you know, just kind of excited over here about all of the amazing things to come!
"He felt now that he was not simply close to her, but that he did not know where he ended and she began."
— Leo Tolstoy's Anna Karenina
Our Venue
The ultimate in resort destinations in Orlando, we're getting so excited to spend the weekend with everyone!
Groomsmen
Beer, golf and cigars – these men know exactly how to make Anthony relax after a week of slave-driving from Kristen!
Bridesmaids
Some of these girls have been there for me since 1989, and I couldn't think of more beautiful ladies to share the stage with!
Our Love Story
It's true that they met because of a little white lie – but the story becomes so much more than that…